■ E.T's Japanese sweet dumplings (dango)
E.T's Japanese sweet dumplings (dango)
■Overview.
Time required:120minmin
appointment:10
Minimum number of people:2
■price
12 years old or older:5400yenyen
E.T's Japanese sweet dumplings (dango)

time required: 120minmin

capacity:10 [Minimum number of people:2 ]

time required: 120minmin

capacity:10人 [Minimum number of people:2 ]
In Matsue, many people enjoy tea and Japanese sweets casually.
You will experience this culture by making Dango in three different colours and trying them with Japanese tea. You can enjoy Dango with a choice of toppings. Come find your favorite one! In Matsue there are also many different types of tea for people to enjoy. Taste some and learn the best way to serve them. It's a fun activity for you to see the local Matsue tea culture. We will also introduce other activities to make different sweets, such as Ichigodaifuku soft rice cake stuffed with sweet bean paste and strawberry) or seasonal Japanese sweets.
Experience Schedule

start time: 10:00
Introduction/ learn basic Japanese

15min
Explanation of the Dango recipe (three flavors- plain, green tea, carrot)

20min
Dango making (mixing dough, shaping, boiling, cooling down)

30min
Choose your toppings (Anko-sweet bean paste, soy powder, Mitarashi- sweet soy sauce, jam)

5min
Tasting your tasty treats with Japanese tea

20min
Try other types of tea and learn about them. (brown rice tea, roasted green tea)

15min
Price per person
■12 years old or older:

5400yen

yen
Tuesday, Wednesday or Friday mornings, or anytime on Saturday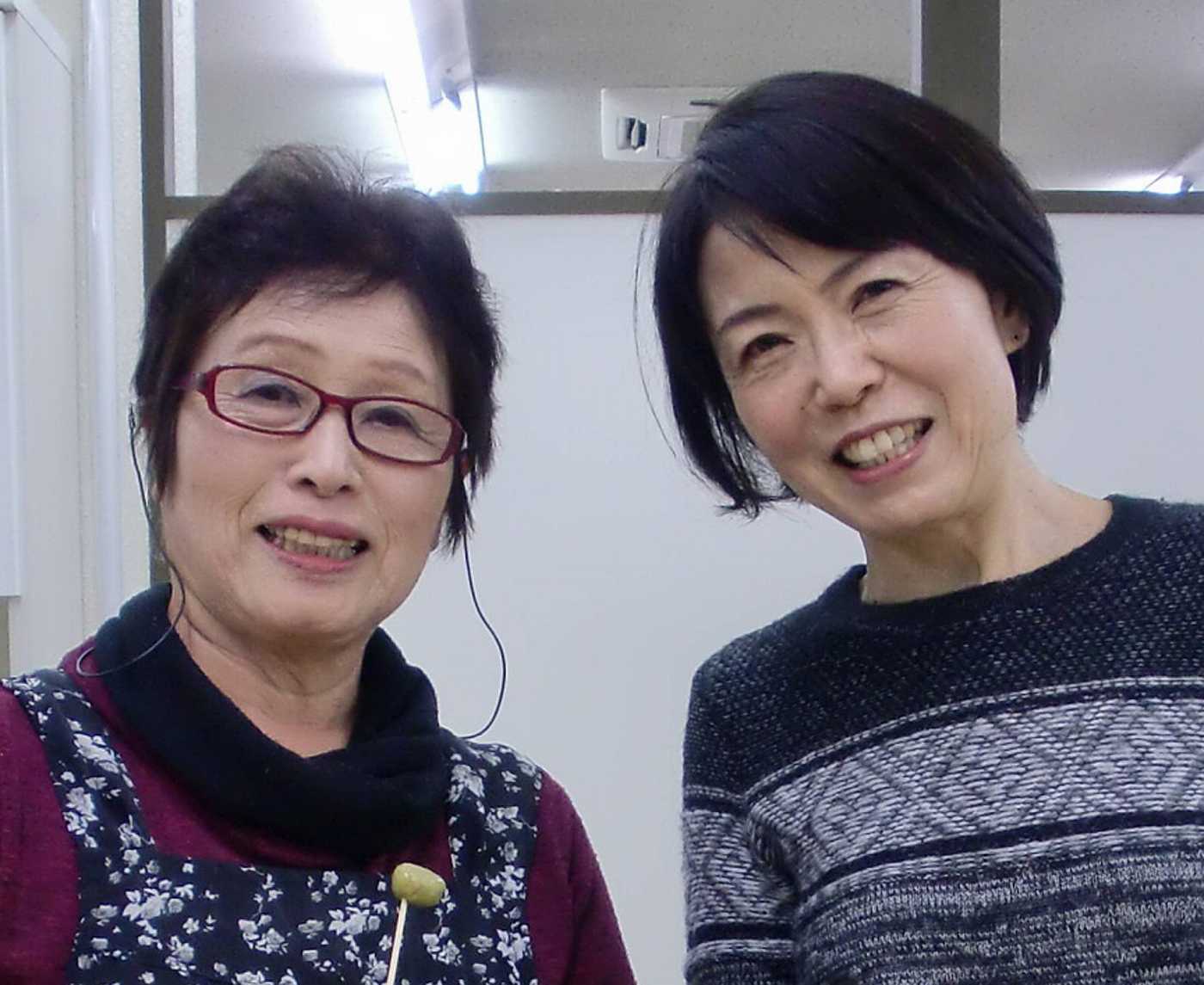 Come and join our fun Japanese sweet dumpling (dango) making, presented by two Japanese teachers Emi and Tetsuko!
As teachers who teach Japanese to foreigners we have hosted many cultural events to introduce not only the language but also life and culture. Dango making has been very popular among both Japanese and foreigners. You will learn how to make Dango as well as useful Japanese phrases, culture and customs. Try to use the phrases that you learn with the local people.
Japanese:

〇

English:

〇

Chinese:

ー

French:

ー

other languages:

ー